UKC's #10 Top Ten Mi-kis 2016
International/National CH, UKC CH
Heavenly Putin' On The Glitz By Design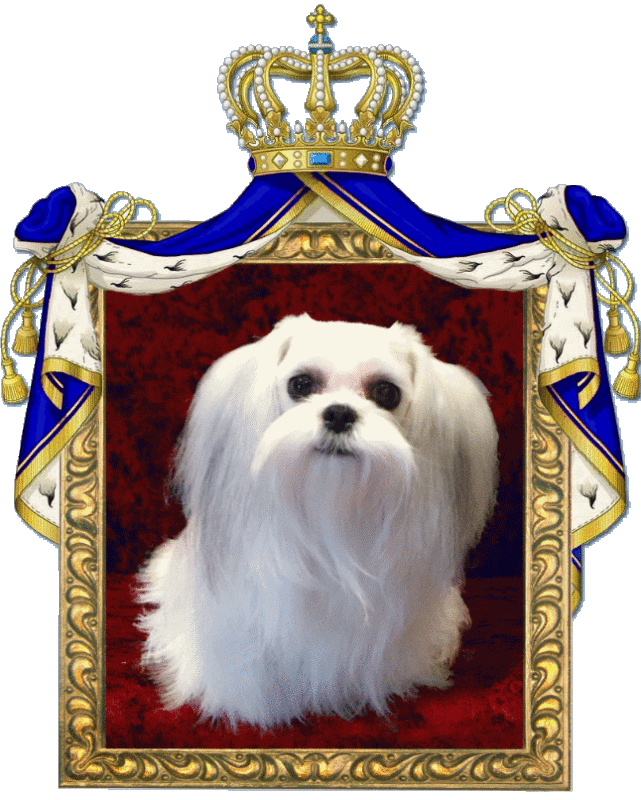 Glitz is the Reigning Queen here at Court and the Kingdom. She is beyond sweetness and totally devoted. Just stunning, a true beauty she is, with her big dark eyes and her dark eyeliner against her cream and white coat. She is quick to check on the younger ones and to settle any squabbles should they arise during play. She is quite the Queen Mother with her own.
She is playful, a little show off, full of antics and very cat like; she keeps us amused daily. "More precious than Pearls" is Glitz.
Glitz has many show titles that rival Midas. She is very proud of herself as we are of her, she is our first UKC Champion as you can see by looking at our Champion page.


UKC's #6 Top Ten Mi-kis 2017
International Champion
UKC CH By Design May She Reign

We are very proud to introduce one of our own baby princesses who will be staying here with us, By Design May She Reign. Reign is a true princess from our King Midas and our Queen Mother, Glitz.
Reign is so much like her father Midas in so many ways. We will see if she can someday Reign over his Kingdom. We certainly think she can or we wouldn't have given her the name.
Reign is not afraid to tell her Aunties/Nannies off if they have grown tired of her endless play. Is she telling them "Off with your heads"? Oh my! She has even tried this with her father the King! Keep watch as she grows; time will only tell if she can prove herself capable to someday Reign over our Kingdom. See her Champion page.


By Design's The Red Rose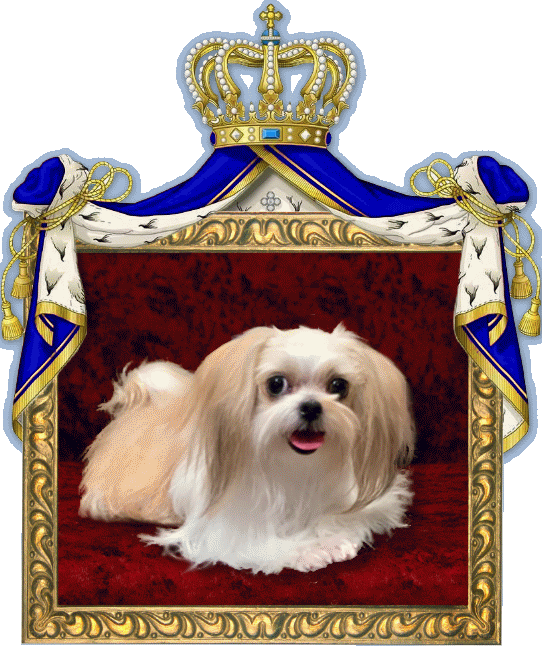 We are proud to introduce our very own Princess, By Design's The Red Rose.  As the War of the Roses is in full force for the Throne she and her brother are the first offspring from the Red Rose. The Red Prince Caspian, Rose's father, has left Court and has left his Son The Regent Prince and his Daughter Rose in the care and tutelage of their Grandmother Queen Glitz and their Mother Princess Reign.  We will see how she will Blossom.
By Design's The Red Rose is now at home with  Estrellita Mi-Ki's.


By Design's  The Crown Jewel
I would have to say her name says it all  " By Design's The Crown Jewel".  Her Mother is CH By Design's May She Reign and her Father is By Design's Baroque.  Jewel is a combination of most of our lines.  Her Grandfather King Midas started it all and generation after generation he keeps proving himself.  That silky long flowing coat and deep black and bright white that is his signature and a sure attitude to rule and command attention is visible in all his offspring.
Courtesy of her father Baroque makes it sure that Jewel carries Chocolate and we look forward to one day seeing her little Princes and Princesses running about the Kingdom following once again in King Midas's footsteps.


UKC's #8 Top Ten Mi-kis 2016
International/National Champion
UKC Champion
Endless Treasure Posh By Design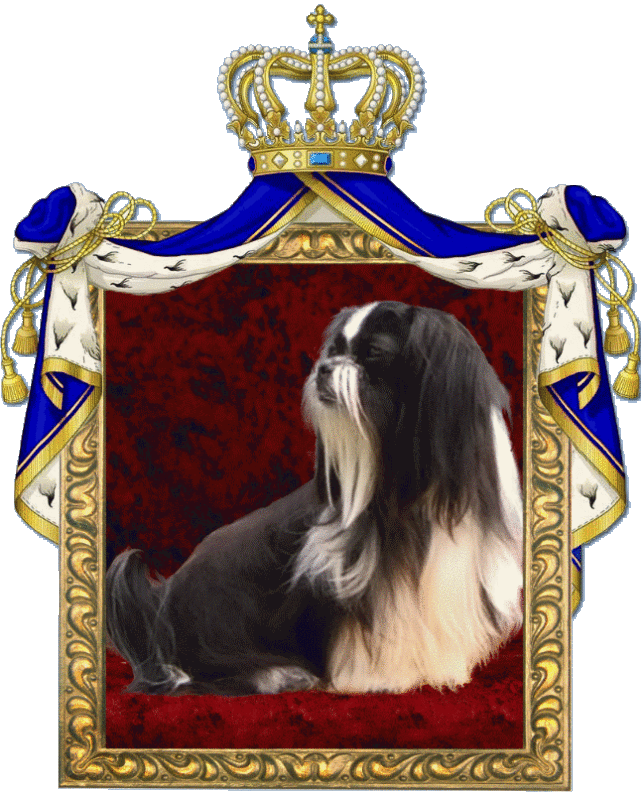 Posh is the middle child at Court but not to be overlooked at all. She would never let you do that because she craves ALL the attention. If she doesn't get it all she lets herself be known, and you will receive a little love nip, but never hard.
Sweet as the day is long, Posh is, and she gets along with everyone. Her personality is bright and vivacious.
Posh, like Midas, is a natural for the show ring; she has a beautiful silky pure black and bright white coat. Her little body is to die for; she has absolute correct structure that I cannot fault and well toned. Her top line is firm and flat. Sturdy, sound and healthy Posh is.
Posh is young but has many titles. She's following in Midas's footsteps. Look for her in the show ring because we believe she has a bright future there.
Please see more of Posh on our Champion page.


UKC's #8 Top Ten Mi-kis 2016
International Champion
 UKC CH Endless Treasure Chic By Design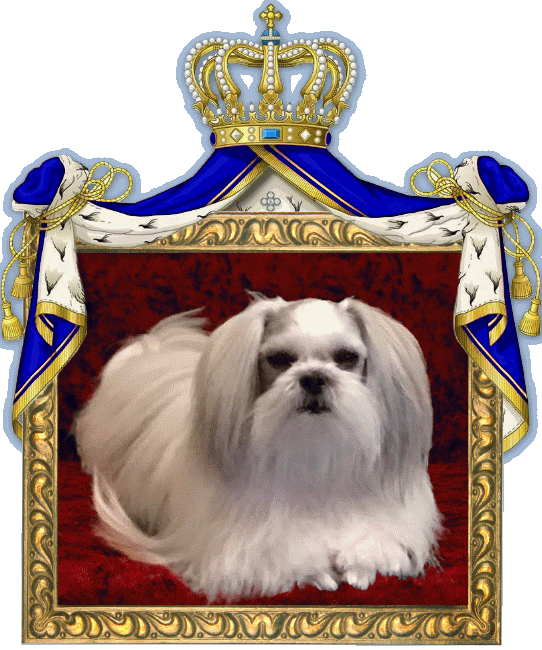 Chic is the baby of the Court and the littlest one. Highly favored she is. Chic and Posh are ¾ sisters. Chic also has a beautiful body like Posh, but smaller frame. Her coat is soft and silky as down; you can just bury your face in her softness. Long and flowing and wispy her coat is; just like a cloud. Her coloring is just gorgeous she is a White and Blue, Champagne, Parti.
She is slightly independent by nature so when she gives you kisses she really means it.
However, she favors her Daddy.
Check out her Titles and Wins on her Championship page


UKC's #4 Top Ten Mi-Ki's 2018
International CH, UKC CH
By Design's Ooh La La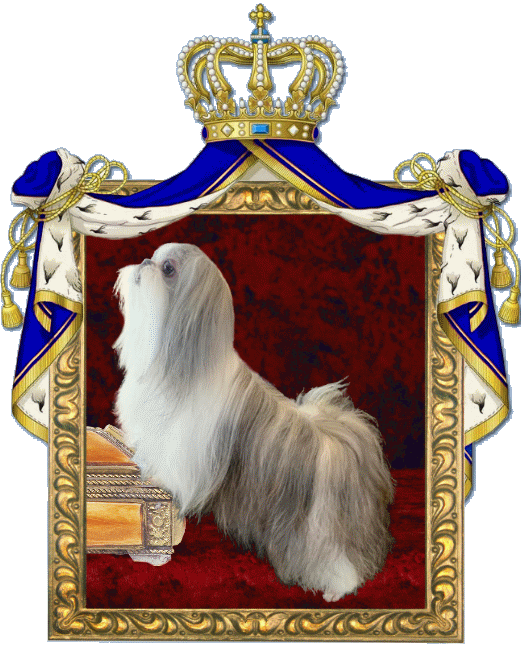 Ooh La La is a Chic and Icon daughter.
She will be staying here with us and is our new show hopeful.  She also carries Chocolate.  Watch as she grows.  Let's see what she is capable of in the show ring.  Can she out do her parents?
She has big shoes to fill but the attitude to do it!
Oohlala has achieved her UKC Championship and Also her International Championship in IABCA.  She is hopefully headed for the Top Ten this year. See her championship page.


By Design's Flutter By
By Design's Flutterby is one of our own Princesses from our Kingdom.  Flutterby is my miracle baby. She is a daughter of Multi CH By Design's Oohlala and Jubilee's Roccoco By Design. She was born to Oohlala by c-section and her and her sister were not ready. Her sister did not survive the premature birth so the vet closed up Mom Oohlala and left baby Flutterby for another few days until she was born during another c-section. It was touch and go for awhile but Flutterby was a survivor and here is my beautiful baby girl!
I felt in my heart that Flutterby should have her own very special family so she is now with the Ginette family who loves her beyond belief and have proved to me that they are the best home for my baby Flutterby. Her nickname is Kisses because she imposes endless kisses at any time! She is there to help heal Lani's heart after losing our beloved Reigna.  She also has King Midas and our Sweet Sugar to keep her company! What more could I ask for!


By Design's Finesse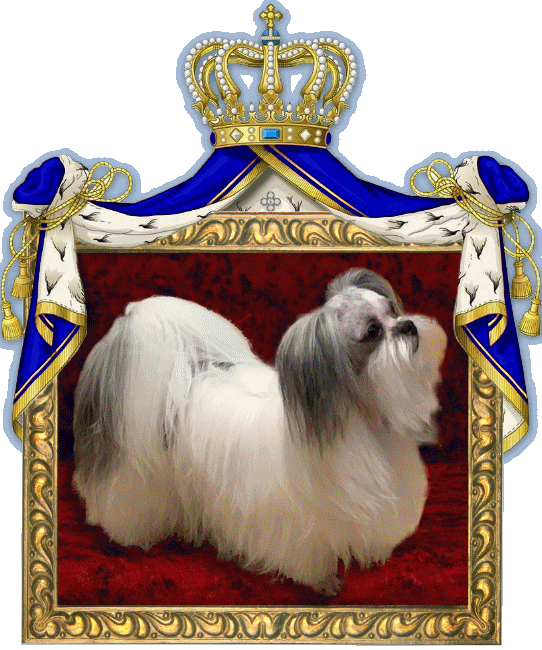 By Design's Finesse was born to our Kingdom from  Multi Ch Endless Treasure Chic By Design and By Design's Baroque. This little Princess is a good combination of all our Bloodlines and caries Chocolate.  This whole litter had show potential, we were very pleased.
Finesse has an excellent body and a fun loving personality full of Vim and Vigor.  She plays endlessly with her Father and he enjoys her antics.
Watch for her in the show ring, we will see what she is capable of, if she can compete with her Mother's show titles.
Also look for her Brother ByDesign Lucky Charm O' Jubilee to make his debut in the show ring.  We wish him a great show Career!


International/National Champion
Loveable Miki's Dolce By Design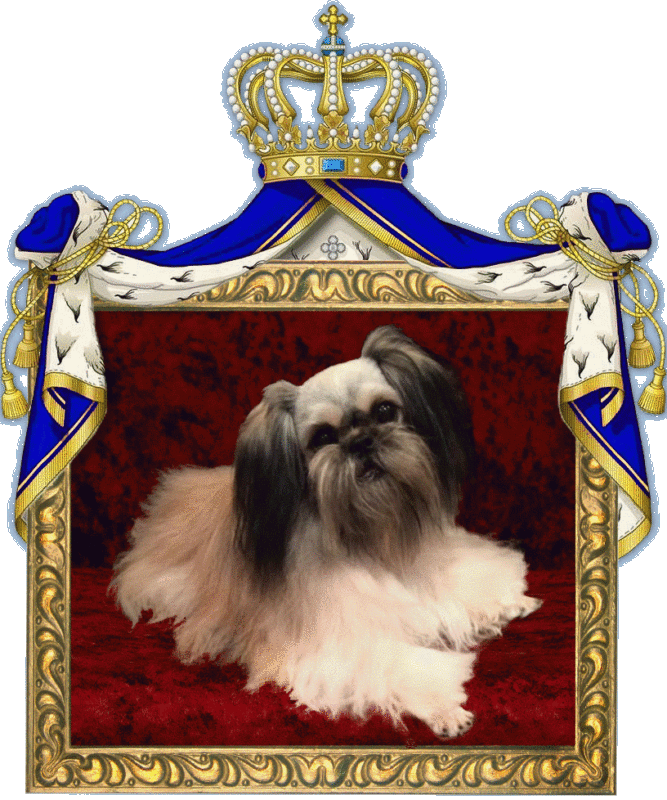 Dolce is the newest arrival at Court. Shy at first, she is now making herself known. She even has the King a bit riled as she asserts herself. He's not taken too kindly and is rather bewildered at her boldness; sitting in his chosen places.
Dolce is a sweet one however, like her name, but I can tell she may become a leader.
Dolce's best asset is her head type, but she has many. She has beautiful big round dark eyes and eyeliner with a black mask, and a short nose; all wrapped up in a beautiful solid luxurious sable coat. I call her my little owl. She has started her Show Career and has already the title of International Champion 2017
Dolce is now in her new home as a Therapy Dog.


The Spanish Princesses
The Spanish Princesses By Design's Besame Dulce and By Design's Besos Suaves are the Kissed Princesses born here in our Kingdom from our Sweet Princess Dolce and their father Prince Icon.  Kissed with the chocolate gene they are as sweet as their Mother and as beautiful as both their parents.  We look forward to presenting them very soon into the show ring.
The Spanish Princesses are now exclusively in the UK.
By Design's Besos Suaves (Marli)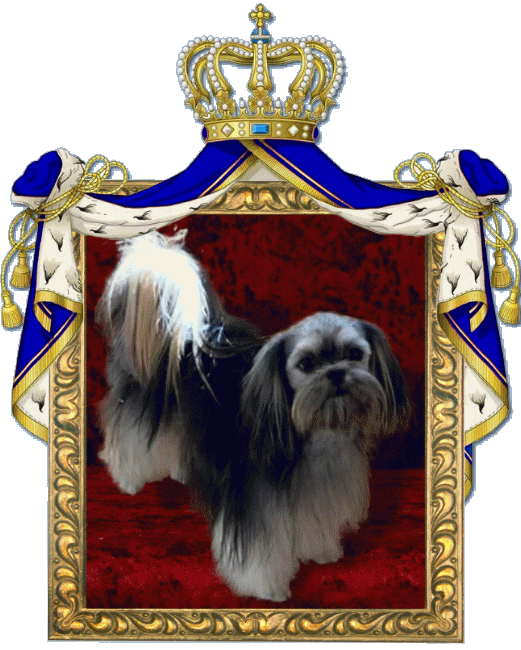 By Design Besame Dulce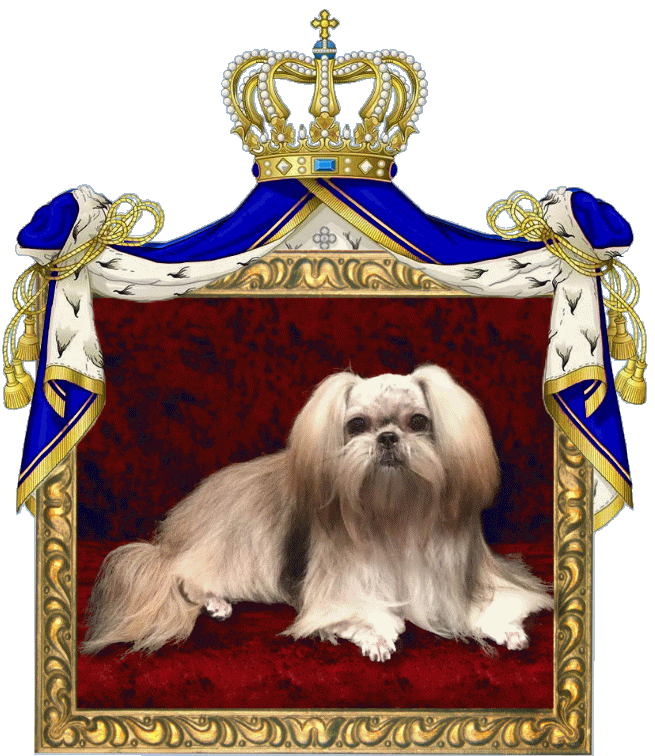 The Italian Princesses
We are proud to introduce our newest and sweetest  Italian Chocolate Kissed Princesses from The War Of The Roses, The White Rose Prince, "Multi CH By Design's  Boheme" is their Father and their Mother is "By Design's Besame Dulce."
The Princesses have just arrived from the United Kingdom where their parents are now going to further our Royal lines for the UK.
Baci and Bianca will be staying here in our Kingdom to continue what their parents have accomplished earlier here at Court for us. They are both able to further our Chocolate line; because they are Icon and Dolce Granddaughters combined with Lena and Brody in their Royal bloodline.
We wish their parents well, along with their Aunt "By Design's Besos Suaves"  great success in the UK.
Update: Baci is now in her new home and is known as By Design's Bubbles
By Design's Bubbles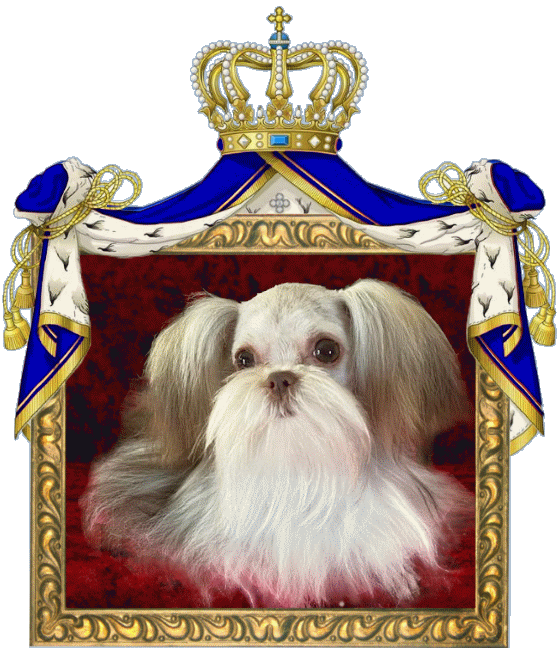 ByDsign Cioccolata Bianca Baciare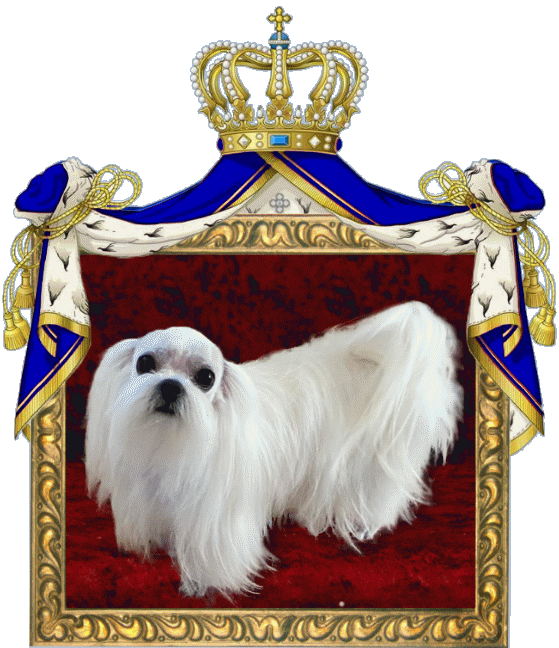 EndlesTreasur Pizzazz ByDesign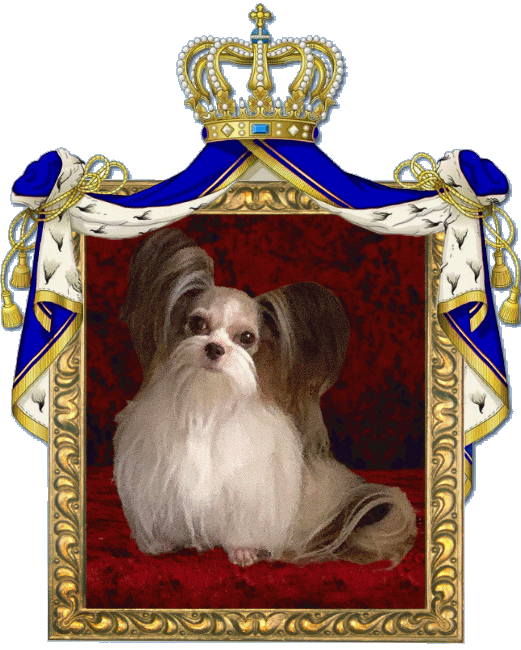 Pizzazz is the first Chocolate produced from our Chocolate line.  She is an Icon- Chic Granddaughter by their son Cowboy.
Her color is exquisite, a rich Auburn Chocolate and bright White Parti color.  She is actually a Chocolate Sable & White Parti.  She has a beautiful body on her and we are anxious to get her in the show ring.
She is new to court and is adjusting well.
She has a fun, lively personality.  We welcome her and are so happy to have her at court.


Stoneridge's Lena Lu of ET & BD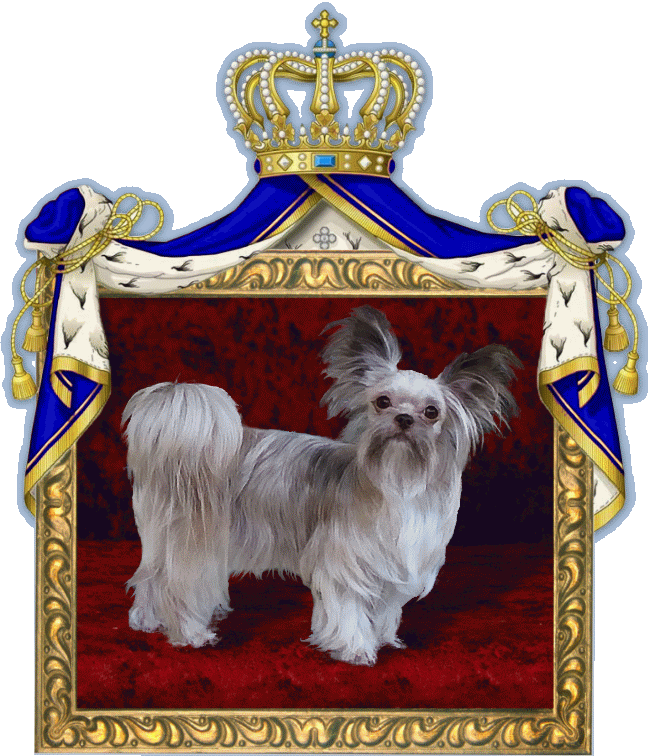 Stoneridge's Lena Lu came to us at the age of 6 months.  We just loved her type and color when we set eyes upon her.  She has a Royal lineage of 30 Champions of record in her background that goes back to the very early Mi-Ki's  We knew she had it in her for she has become the foundation of our new Chocolate lines.  She has been a definite producer of some gorgeous puppies for us as The White Prince "Boheme" and The Chocolate Prince "Baroque", Endless Treasures "Junior", also her daughters, Endless Treasures Maddie and By Design Kilty Thistle to name a few.
Lena is a solid and healthy girl to build our Chocolate lines on and we look forward to what the future holds for her and us.
Now UKC registered; health and DNA tested there is nothing holding her back.
Lena is residing exclusively now at Endless Treasures Mi-Ki's.


By Design's Parlez Vous Misty Morn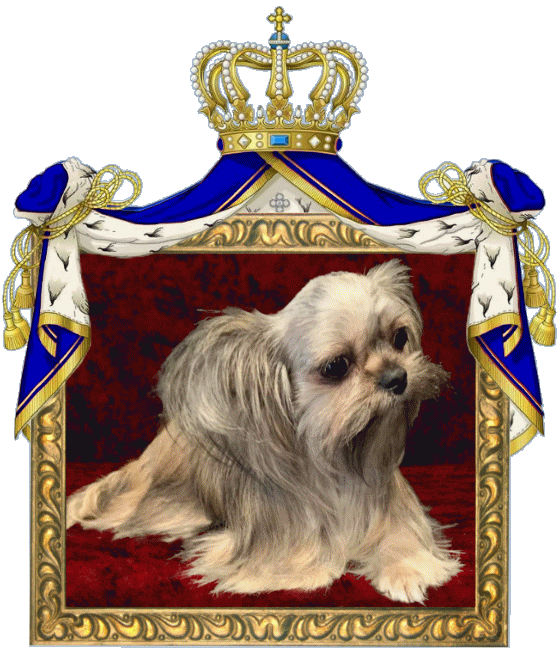 Can you Parlez Vous Mi-Ki?  Parlez Vous can.  She is a daughter of Stoneridge's Lena Lu of ET & BD and Lancaster's Chance Encounter, both owned by Debra Lamprecht of Misty Morning.
Parlez has ruled her brothers from day one.  So she has what it takes to be part of our Kingdom.  She has an outgoing vibrant personality, full of love to give.
She is now at Court with Debra, but will make frequent visits here at Court when her presence is required.  We are grateful and look forward to adding her to our Kingdom bloodlines.
Parlez Vous is now at home at Jubilee Mi-Ki's.  We will miss her but she will go on to produce some beautiful babies like our Tiffany


By Design's Tiffany 24K Gold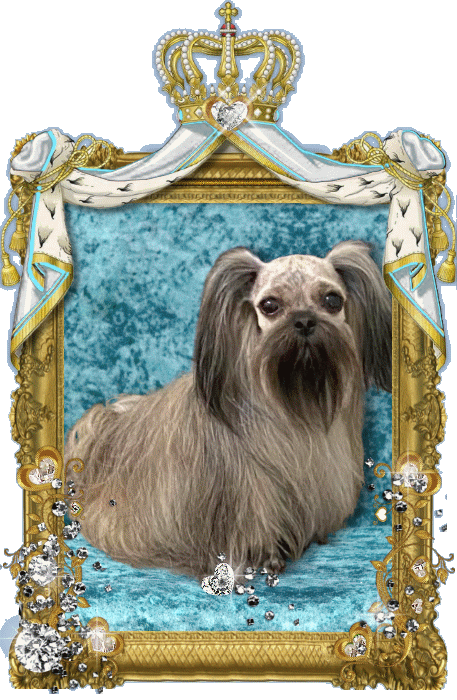 By Design's Tiffany 24K Gold is a daughter of our By Design's Parlez Vous MistyMorn and our Jubilee's Roccoco By Design.  She is a member of our Kingdom and we are pleased to have this beautiful 24K Princess bestowed upon us.
Named after her parents Gold coloring.
This little girl has a sweet loving disposition.  Tiffany is a carrier of Chocolate and a little different bloodline for us to add to our Chocolate lines for more diversity.
We have great plans ahead for this little Princess.  Watch as she shines like Gold and Sparkles like a diamond as she grows; a true Gem is what she is.