Peek-A-Boo's Caspian By Design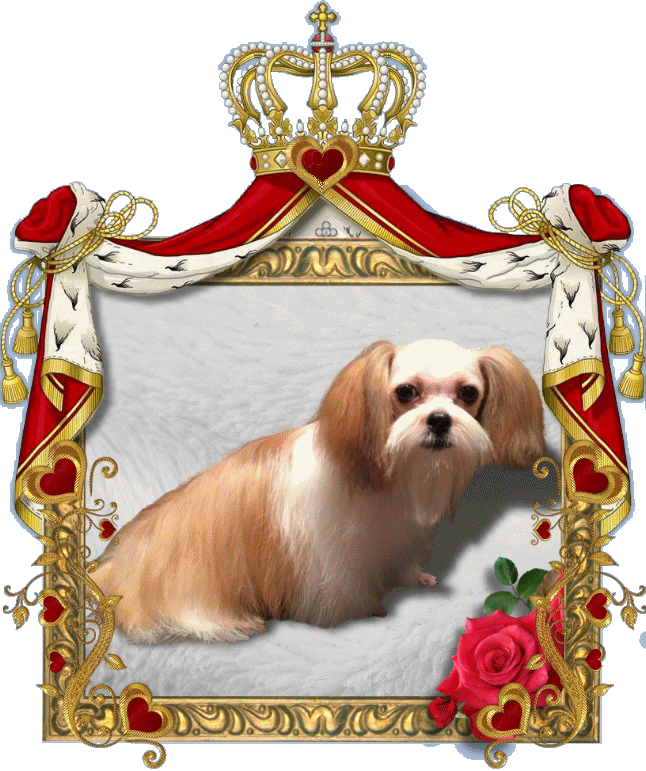 The Red Prince, Caspian has arrived at Court in great splendor, heavily guarded and hand delivered in his own Chariot.
He is a striking young Prince with his Red and White coat.  His Royal line has been sought after and guarded for its rich color.  His structure is true and correct and a carrier of Chocolate.
As the War Of The Roses progresses who will win the affections of the young Princesses at Court.  Will King Midas and Prince Icon give their approval?  Who will take the show ring?  Check back and let's see how it will unfold for our new Prince.
Caspian is now in his new home as a seeing eye to his blind companion dog.