UKC's #6 Top Ten Mi-Ki's 2019
International CH, UKC CH By Design's Boheme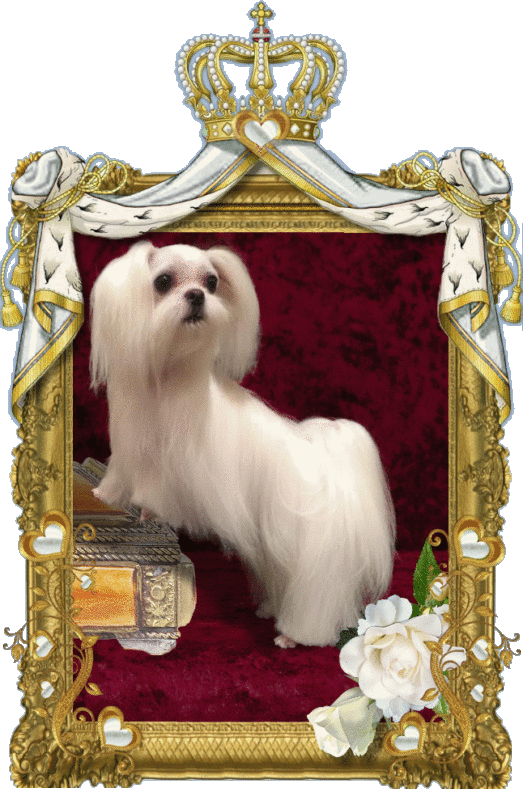 The War Of The Roses has begun, The White Prince Boheme has flown in on the wings of an Eagle and taken his place at Court.
Betrothed to the Princess Ooh LaLa he is making his mark.  He is a handsome young prince with structure like that of his half sisters Posh and Chic.  Excellent in conformation and movement.  He has caught the eyes of the Ladies at Court with his bright white coat and dark eyes.  He is a busy Prince always with somewhere to go and something to do.  He boasts over 20 plus Champions in his Royal Line alone and carries Chocolate.
Now let's see what he can accomplish in the Royal Realm and against The Red Prince Caspian for the hearts of the Ladies at Court.  Who will one day rule the Kingdom?
Boheme is now residing in the UK to further their lines over there.   He is now referred to as Cyril