The Return, " By Design's Guinness"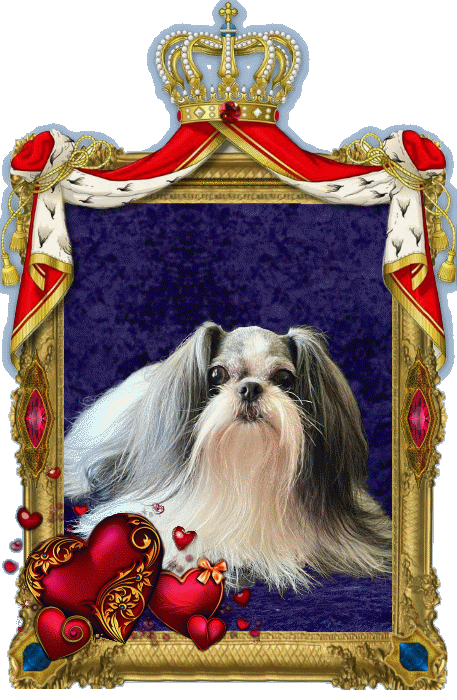 By Design's Guinness has arrived back in our Kingdom with open arms we welcome him back!  We are so happy to have our Prince back where he belongs.
Guinness has been away for 3 long years.  It was a sad story for him but Guinness is getting back to the Royal Prince he used to be. He is a son of our Multi CH  Endless Treasure Posh ByDesign and our beloved Multi CH Oz's Grt N Pwrfl Icon ByDesign. Both his parents are also UKC's Top Ten Mi-Ki's.
Guinness has passed all his testings and is already meeting the Ladies at Court! Check back to see what little ones may be running around shortly here in the Kingdom.  May he follow in his Fathers and Mothers Great footsteps!