UKC's #8 Top Ten Mi-kis 2017
UKC Champion

IABCA International Champion
Ch Oz's GRT N PWRFL Icon By Design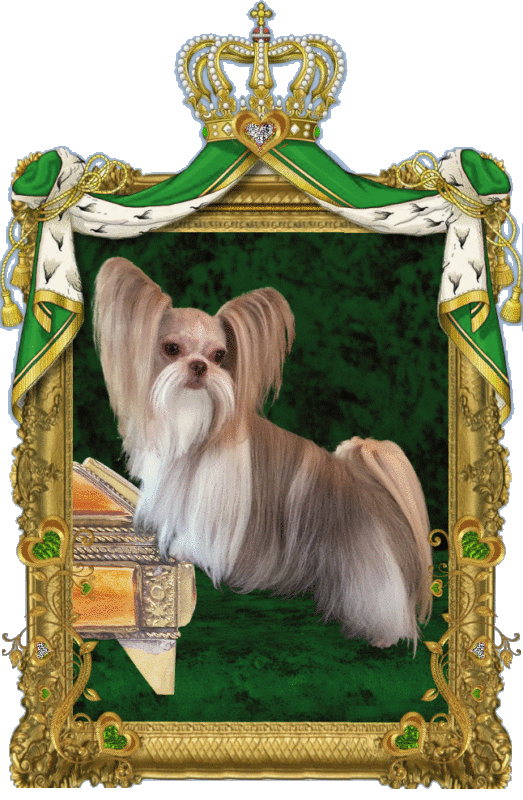 Icon is a Chocolate & White Parti.
Down the yellow brick road and through the Emerald City from the Land of Oz , Oz's Great And Powerful Icon By Design has arrived in our Kingdom.
He is to be betrothed to the Royal Princess Reign upon the approval of her father Midas the King. He will of course have to prove himself worthy to win her and the Kings approval. He has passed his preliminaries and the courtship has begun. He is a sweet young Prince and is adapting to life at Court. Be sure to check back to see how it all turns out!
Icon has brought everything he needs to Court; a heart full of love for his betrothed and everyone he meets, along with his wit and a dose of courage to face King Midas.
Icon has passed away suddenly due to a brain tumor or infection-not genetic.  His legacy will live on in his offspring and in our hearts; he is very much missed.