Fayelands Black

Gold

Texas Tea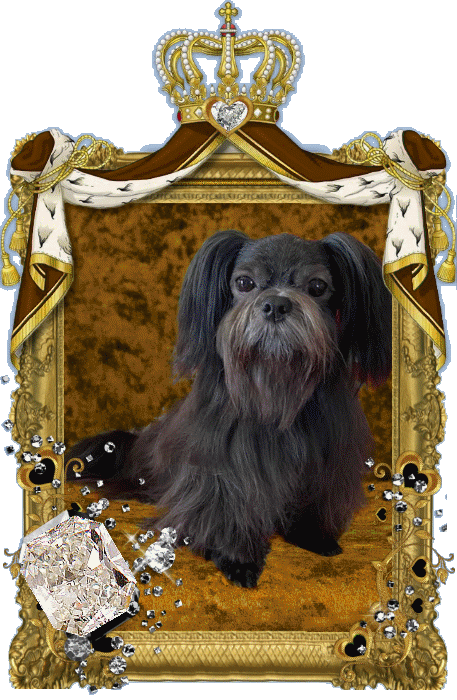 Fayelands Black Gold Texas Tea has joined our Kingdom.   He has the body conformation, color and coat we so love along with a personality that just oozes that special something. The first time we saw him I knew he had to be ours.
He comes from a long line of gorgeous chocolates, however he does not carry the chocolate gene but he will be bred to our Chocolate girls to give us more diversity.  He also goes back to Icons line and Micky's line from Spain.  He has held his deep Black color thus far and are looking forward to seeing what he is capable of.  We welcome him to the Royal Realm.
Texas is now in his new home but has left a surprise  here for us.