UKC's #10 Top Ten Mi-kis 2016
International/National Multi Champion, UKC Ch.
CC5Stars Midas Touch By Design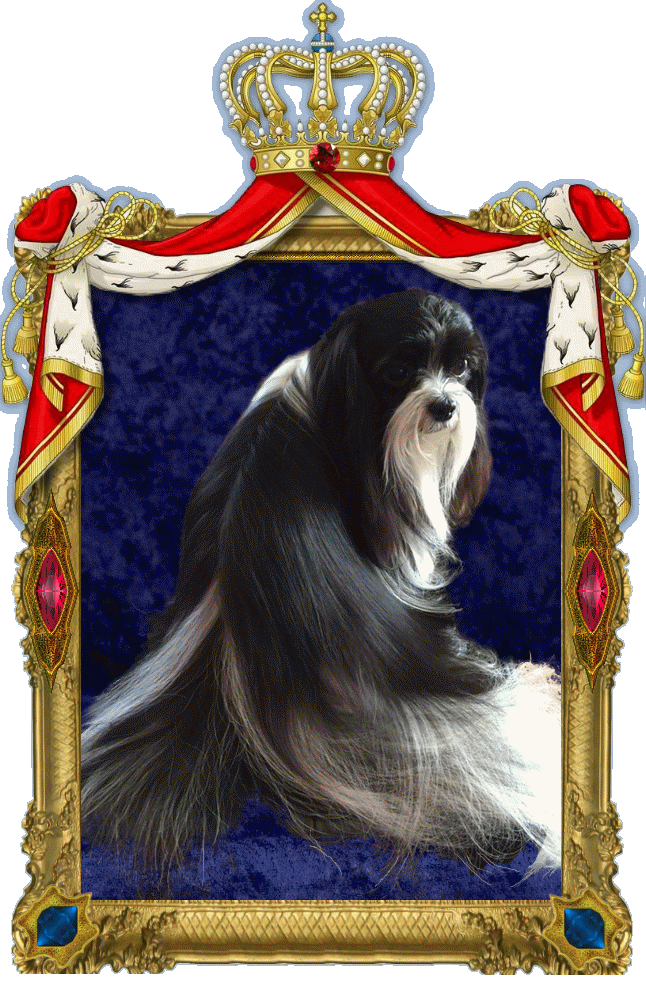 Does everything Midas touch turn to Gold? You be the Judge.
Midas has earned many prestigious awards and wins during his Reign. Midas is a natural in the show ring; he knows what he was bred to do and what he was bred for.
Midas has fluid movement due to his correct bone structure. He floats and has tremendous reach and drive. Midas is truly "Luxury on a Leash" as the founder of the breed has described the Mi-Ki's to be. Watching him in the ring is absolutely breathtaking, with his long flowing silky coat of shiny pure black and bright white.
Midas is the epitome of grace and elegance; but don't let that fool you, he is definitely the King in our Kingdom and he commands respect from all his loyal subjects.
Please visit our Champions page for more on Midas and his wins.


Hail To The King
Hail To The One
Kneel To The Crown
Stand In The Sun
Hail To The King
Hail
!

Hail

!

Hail

!