UKC's #8 Top Ten Mi-kis 2016
International/National Champion
UKC Champion
Endless Treasure Posh By Design

Posh's first show as a puppy, her International/National JR CH
Click any photo's heart for a larger view.

Posh is now our new International Champion!
She also took Best Of Breed over Midas 2 times
who is already a Honors CH in Gold and a UKC CH!
She went on to take a Group 2 and a Group 3. The judges loved her correct structure, movement and topline, she received some wonderful critiques.
We are very proud of her this was her first time out as an adult.

Posh is now a National Champion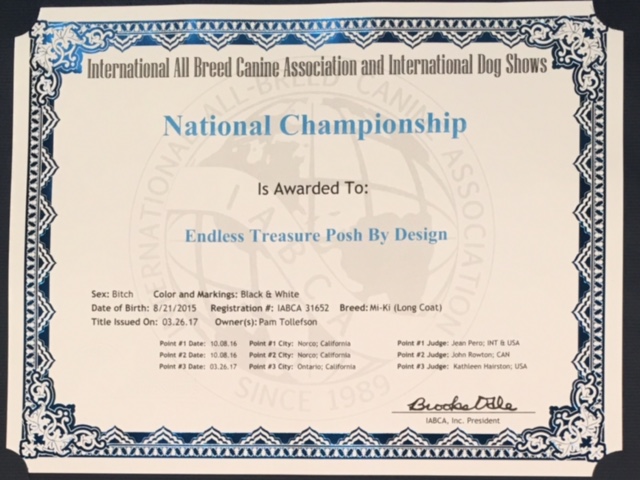 We are pleased to announce that Endless Treasure Posh has now finished her UKC CH.  She finished with a Group 1 and 3 Group 2's.
We are so proud of this young little girl!
[LBSP id=552]

 Posh 2016 UKC Top Ten List