Welcome to By Design Mi-kis.
Thank you for stopping by. Take a look around our website; we hope you will enjoy it. By Design Mi-Ki's would love to take the opportunity to introduce you to this wonderful toy companion dog called the Mi-Ki. They make the perfect pet for people of all ages and walks of life, along with being used as Therapy dogs.
By Design Mi-Ki's is dedicated to the Mi-Ki breed and education of new owners; so please contact me if you need any further information on these delightful bundles of pure joy.
Please Note: There is music on the King Sires', Ladies of the Court and Heirs to the Throne pages. Don't forget to scroll down the pages to see more.

Anouncement from the Royal Realm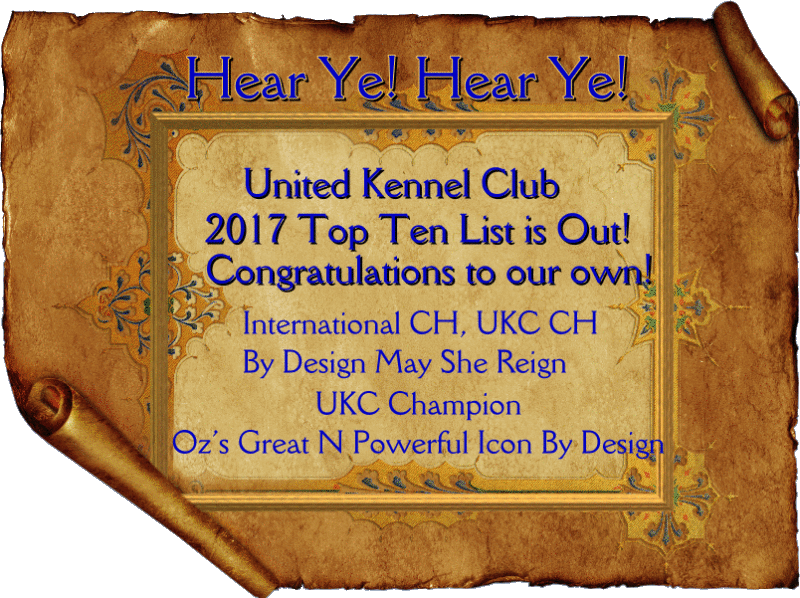 Please visit our Champions Gallery to see their Certificates!